Try your best
by challenging easy-to-run course
approved by
Japan athletics association.
This course is highly appraised due to its easiness as it is almost one-way course with low altitude, so it is suitable for different ways of running and types of runners – those sticking to records or runners aimed at finishing the whole distance. Please try your best!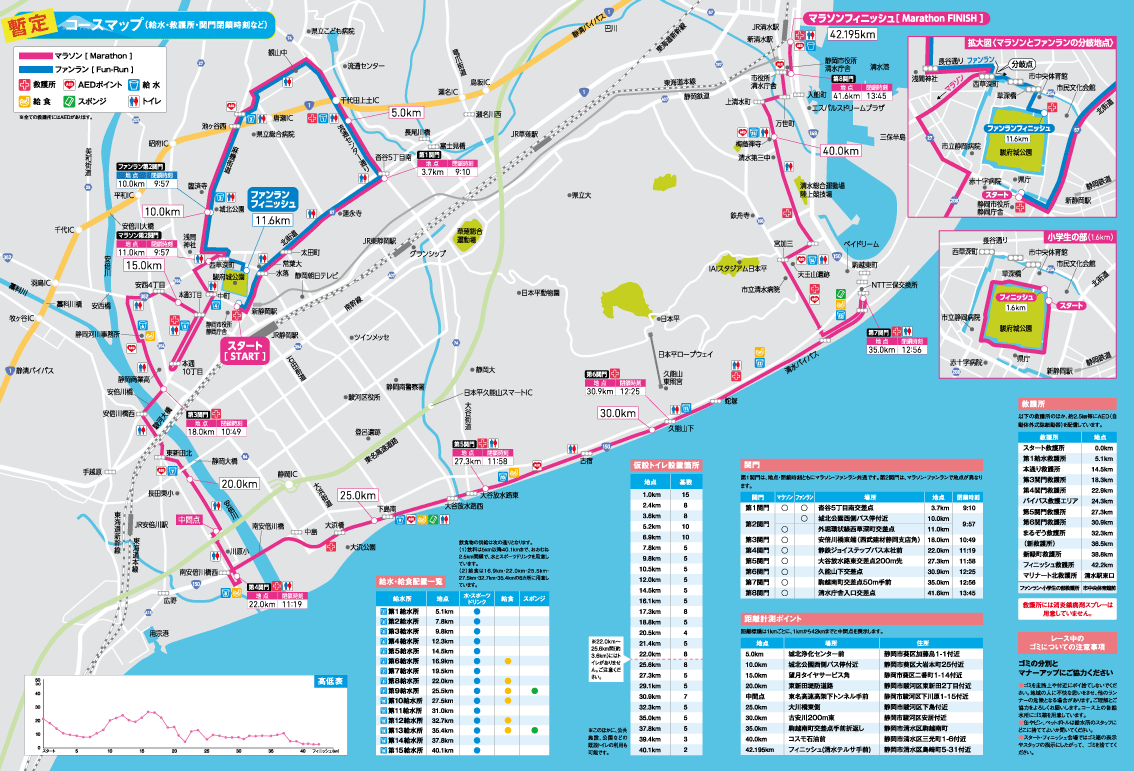 Please enjoy
the charm of city marathon
while watching Mt. Fuji!
Shizuoka marathon is full of dynamic charm of a city marathon running through the city of Shizuoka.  Starting point is close to JR Shizuoka station (around 15 minutes on foot), and its finish is close to JR Shimizu station, this location boasts its high convenience.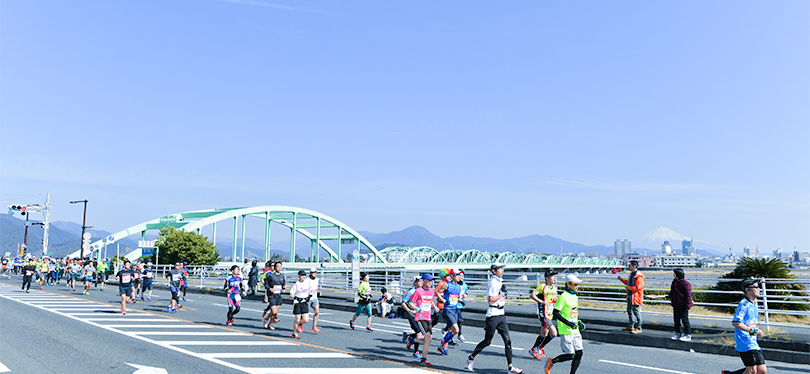 Moreover, this is a tournament where you can fully enjoy not only the beautiful view of Mt. Fuji which is the World Heritage, Suruga Bay and Mt. Kunou and its rich nature, but also experience the feeling of unity with local people due to their hospitality.

Please enjoy the rich nature,
history and culture of Shizuoka.
Being the residence of Tokugawa Ieyasu Shogun, Shizuoka city is being represented by such famous spots as Sunpu Castle Park, Mt. Kunou Toshogu Shrine or Shizuoka Sengen Shrine, also Rinsai Temple where Imagawa Yoshimoto was studying. By walking around these spots, you will definitely feel the romance of this period by your skin.


Also, if the weather is fine, you would enjoy the beautiful view of the Mt. Fuji, the highest mountain of Japan, Suruga Bay which is the deepest bay in Japan, and Mt. Kunou where the Toshogu shrine is enshrined.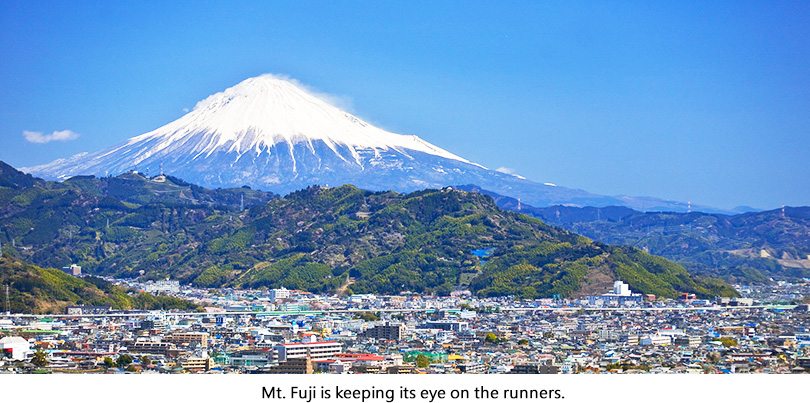 You can fully enjoy the hospitality
"O-MO-TE-NA-SHI"of Shizuoka.
Volunteers from Shizuoka marathon will inspire the runners as the united team from the whole region. Runners, supporting team members, cheering team – the whole power of all these members will gather making the city full of energy.

We have also prepared the Shizuoka traditional food such as Ishigaki strawberry, Shizuoka oden (vegetables stewed in the soup), orange etc. Please taste it!